Put your job application in the hands of every driver!
CDLSuite Oct 07, 2016
---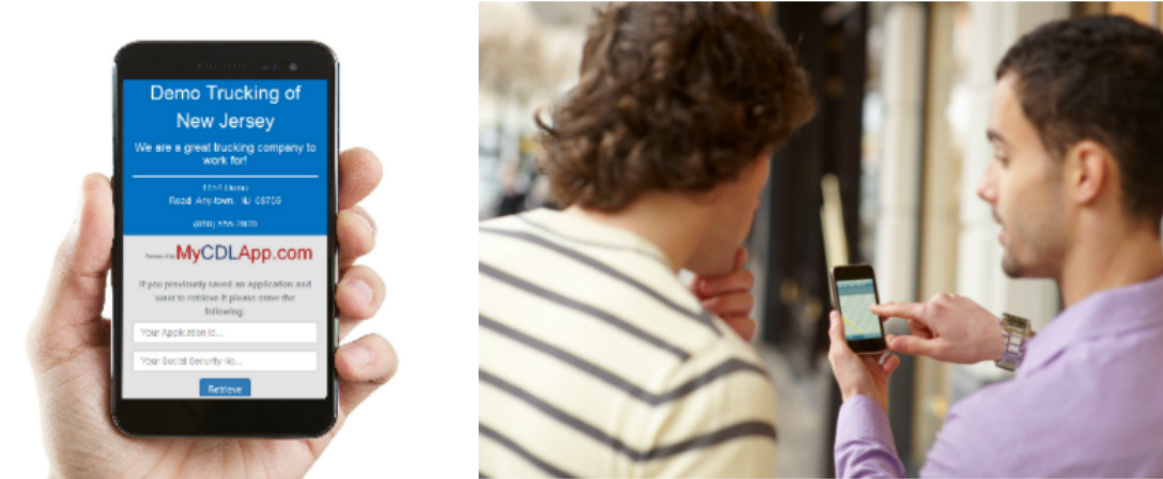 Seriously…are you still using paper job applications?
Because we all know that every driver carries a smart phone, it only makes sense to use a mobile-ready driver job application as part of your driver recruiting strategy. In fact, you can't really say that you are recruiting drivers if you are still mailing or emailing paper applications.

Now recruiters can easily put driver job applications into the hands of every truck driver!
Cdlsuite.com is the low cost way for small and medium carriers to implement attractive, web-based driver employment applications and consent forms that are mobile-ready and allow for electronic signatures on any device.
Our professional looking applications inspire more drivers to apply the moment they see your job opportunity, and because our applications are online they can be completed and signed in minutes, even while the driver is on the go. No more waiting for drivers to download your obsolete paper application or email a resume. Our easy-fill applications give you a competitive edge when it comes to driver recruiting.
Implement Cdlsuite.com applications and consent forms today and accelerate your driver recruiting.
888.209.7427