Most truck driver recruiters have no idea why a driver would want their truck driving job.
CDLSuite Jan 11, 2017
---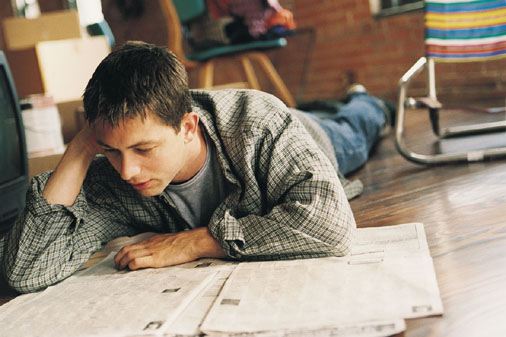 As a truck driver recruiter, have you ever stopped to ask yourself why any driver would want the truck driving job you are trying to sell.
As a freelance driver recruiter I always made it a practice to ask my clients why a driver should want the driver job that they are hiring me to recruit on, much less, why any driver should want to work for their company. Amazingly, most recruiters cannot adequately answer those two critical questions, and even more alarming, is the fact that many of them have never even given it any thought.
When you are in the driver recruiting business your open jobs are the product that you sell. If you hope to sell your product successfully you will want to think of your open driver jobs the way that a sales person thinks about their product. For any good sales person, the starting point of their sales campaign is a thorough understanding of their product and how it is better than their competition's product at meeting the needs of the potential buyer (the driver). If General Electric can't tell me why their washing machine is better than a Kenmore, I doubt that it is.
Likewise, if you aren't able to clearly articulate to a prospective driver why driving for your company is better than being a driver for his current company, he will likely remain at his old company.
In order to identify your strongest selling points, you will sometimes need to dig deep. You will want to look at the characteristics about your job and the company that differentiate you from the competition. This may sounds a lot like marketing 101. However, in the past, when I've asked recruiters why drivers should want their job, nearly every recruiter responded with "a driver is not just a number here" or "we treat drivers like family here". Over-used statements like these are meaningless to most drivers, especially because they hear them from almost every carrier. Most recruiters are disappointed to learn that these kinds of statements do very little to differentiate their opportunity from any other driving job.
In most cases those recruiters are overlooking subtle features of their job/company that could have more impact, such as letting prospective driver know that drivers who work for the company love their jobs so much that they stay with the company for xx years or more, or that the company gives substantial Christmas bonuses. One company I recruited for in the past paid premium mileage pay to drivers for all miles ran for the week after they failed to get the driver home as promised. The premium started upon failure and didn't end until they actually got the driver home. That was a huge selling point that helped that carrier fill seats fast. A produce distributor in Michigan offered grocery discounts to employees and used that benefit as a differentiator to entice drivers. It worked well.
If you have driver seats to fill take the time to clearly understand why any driver should want your open seat. If you don't already know the answer, take a moment to figure it out. If necessary, enlist the help of every person in the company to determine what selling points can best serve your company. If you and your team can't come up with anything appealing then take a step backwards and make a few structural adjustments so that you can create a good selling point.
After all, recruiting drivers is a mission-critical function. Whether you are a private of commercial carrier, you absolutely have to be resourceful when it comes to hiring qualified drivers. Don't underestimate the importance of developing your selling point.
A good recruiter without a good selling point is like a good fisherman without a pole.

Cdlsuite.com is the low cost way for small and medium carriers to implement attractive, web-based driver employment applications and consent forms that are mobile-ready and allow for electronic signatures on any device.
Our professional looking applications inspire more drivers to apply the moment they see your job opportunity, and because our applications are online they can be completed and signed in minutes, even while the driver is on the go. No more waiting for drivers to download your obsolete paper application or email a resume. Our easy-fill applications give you a competitive edge when it comes to driver recruiting.
Implement Cdlsuite.com applications and consent forms today and accelerate your driver recruiting.
888.209.7427