Online service adds custom questions for truck driver recruiting
CDLSuite Nov 14, 2016
---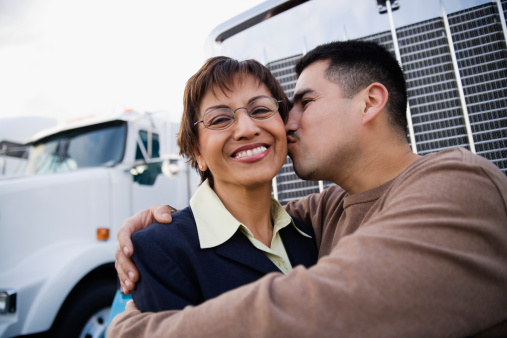 Michigan based Cdlsuite.com recently updated its popular software to include a custom question builder. Cdlsuite.com allows small and medium trucking companies to implement affordable online truck driver job applications that are mobile-ready and can accept electronic signatures on any device. The addition of the custom question feature allows trucking companies to better adapt the online truck driver application to their unique business need. Carriers can now add their own tailored questions to the standard questions already included in the FMCSA-compliant online employment application.
Current users of the online application are taking advantage of the new feature to create detailed questions that help narrow down areas that are specific to their own operations or industries. For example, an Ohio based flatbed carrier added several questions focused on experience with tarps and straps." "Most experienced truck driver recruiters know the particular questions that help them to discern better-fit truck drivers from those that are not as likely to be successful," says Brandon Lawrence, Customer Service Manager at Cdlsuite.com. "In most cases, though, they simply don't have the means to easily incorporate those questions into their screening processes." Cdlsuite.com makes it possible to add custom questions within minutes, and then to refine or update them as business needs change.
Custom questions in Cdlsuite.com can take the form of simple text field questions, multiple choice, or yes/no questions. Additional question formats are expected to be added in the near future. The custom question builder utilizes a straightforward interface that requires no coding experience. In addition to the variety of questions offered, users also control the placement of each question within the application. An unlimited number of questions can be added.
The ability to continuously rework the driver job application to address day-to-day changes in business offers a significant screening advantage over employment applications with static questions. "We understand that no two trucking companies are alike and wanted to offer a simple and affordable way for each of them to address their particular operational nuances early in the driver recruiting process", said Lawrence, "The result will be that those trucking companies see an improvement in both the quality and quantity of truck drivers hired using our tools."

Cdlsuite.com is the low cost way for small and medium carriers to implement attractive, web-based driver employment applications and consent forms that are mobile-ready and allow for electronic signatures on any device.
Our professional looking applications inspire more drivers to apply the moment they see your job opportunity, and because our applications are online they can be completed and signed in minutes, even while the driver is on the go. No more waiting for drivers to download your obsolete paper application or email a resume. Our easy-fill applications give you a competitive edge when it comes to driver recruiting.
Implement Cdlsuite.com applications and consent forms today and accelerate your driver recruiting.
888.209.7427